English language exclusive! Must credit 2chan.us!
In 2008 Broccoli merged its struggling retail operation with Animate. They announced yesterday that they were ceasing all retail operations. Stores will be transferred to Animate. In the official announcement they said they would refocus their operations on "contents and real goods" such as their card game lines.
It's not clear yet how this will affect the Gamers brand, but obviously Dejiko is no longer the face of Gamers. Also this has like 3,500 retweets from concerned fans; many Japanese users seem to believe the unique collection of new, all-ages otaku goods sold at Gamers is going to degrade into the more fujoshi-oriented Animate lineup.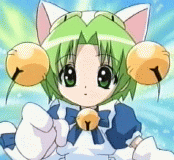 Goodnight sweet princess
1998-2011